Where Beats Thrive:
Dive into the Grind, Own Your Sound, and Elevate Your DJ Journey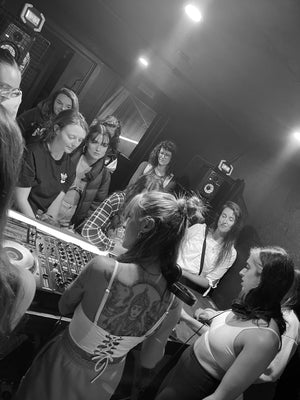 STUDIO SESSIONS
Practice
PRE-GIG MIX
GET IT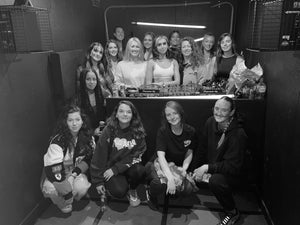 About Us...
Dive into the world of music at Underground Ovation, where we've been on a mission since 2017 to provide both a space and a platform for individuals to kickstart their careers in the electronic music industry. Founded by NATMAC, a local DJ with deep roots in the electronic music scene, our studio is where your growth takes center stage.
We've not only helped countless individuals ignite their musical journeys but have also collaborated with the renowned DJ Yasmin Gardezi to host empowering DJ workshops specifically designed for females. At Underground Ovation, it's all about creating a vibrant and inclusive space for you to learn, have a blast, and connect with like-minded individuals.
NATMAC isn't just our founder; she's also the chair of the Electronic Music Council, working tirelessly to establish positive sustainability in the local music scene. Whether you're a newcomer or a seasoned pro, we're here to provide unwavering support. We're not just about making music; we're about crafting solid music careers.
Join us in the mix, where we're passionate about helping you develop your skills and make your unique mark in the DJ world. Let's turn up the beat together!
Subscribe to the mailing list to stay up to date
Exclusive offers, know first about open deck night slots, competitions and more. Enter your email below.